Customer Satisfaction Reports
We track our customer satisfaction on a quarterly basis. Below are the results of 660 completed surveys from July 2016 to July 2017:
"How would you rate your degree of satisfaction with the overall results of your treatment?"

"How would you compare your degree of limitation after your treatment (Post) with your degree of limitation before (Pre) treatment?"
based on 117 surveys in April-June 2017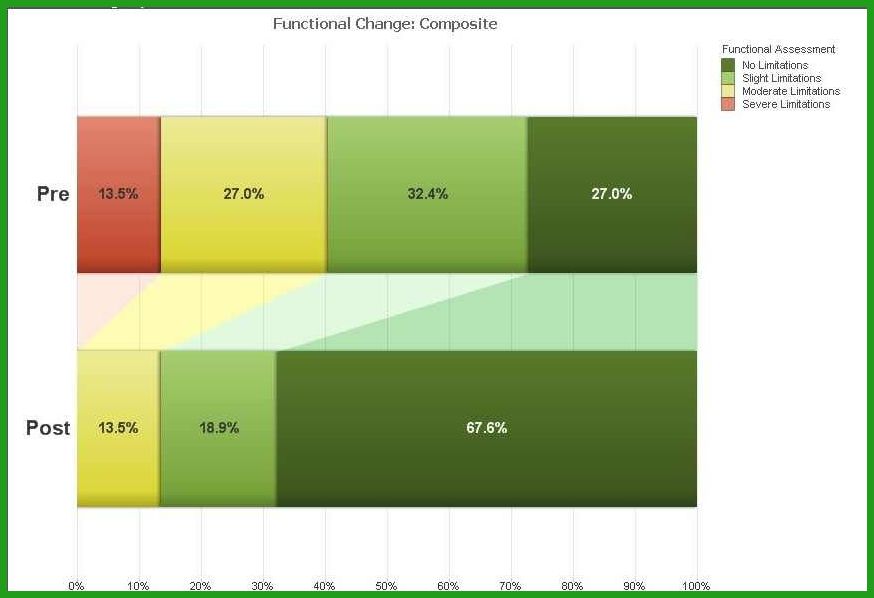 "Would you recommend our service to a friend?"