Customer Satisfaction Reports
We track our customer satisfaction on a quarterly basis. Below are the results from the first 6 months of 2014, showing 97% of our patients satisfied with the results of our services:
"Please tell us how satisfied you are with the overall results of your therapy program."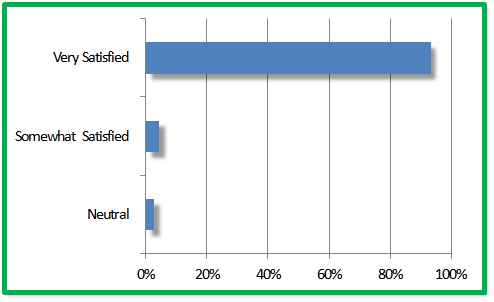 "Would you recommend our service to a friend?"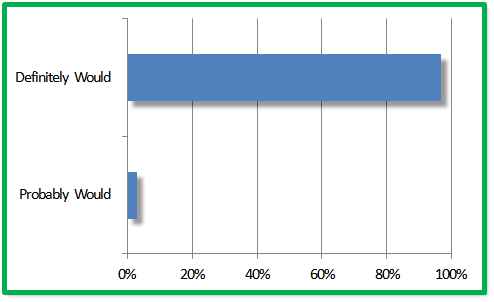 based on 117 patients completing the survey