Latest Patient Outcomes Report
Access Rehab Centers participates in a multi-institutional Outcomes Survey and receives reports on the results quarterly.
Below are the results of our survey for the first 6 months of 2014, showing 89% patients reporting Complete Recovery or Mostly Recovered.
"Thinking about all of the activities that apply to you, please describe your overall level of recovery."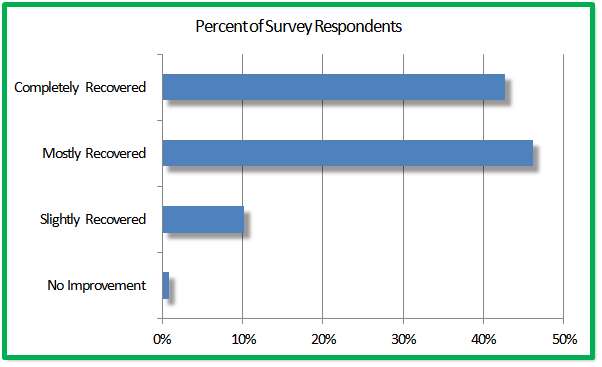 based on 117 respondents