Awards & Recognition
Access Rehab Centers is proud to have received recognition locally, regionally and nationally:
We have been multi-year recipients for the "Best of Outpatient Treatment Rehabilitation" award made by the U.S. Commerce Association, and are further recognized as "Best of Waterbury" in local newspaper readership polls. In 2015 we were nationally recognized for the second time (the first was in 2013) by the National Association of Rehabilitation Agencies (NARA) for creating innovation in rehabilitation services. And in 2016 our company President, Brian Emerick was recognized by NARA with the prestigious George Olsen Award for his "Expertise, Dedication and Leadership in Advocating and Advancing the Rehab Industry."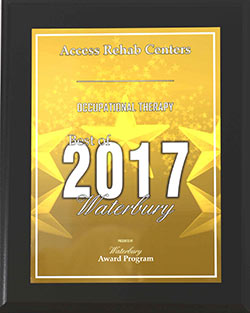 Best of Waterbury 2017
Occupational therapy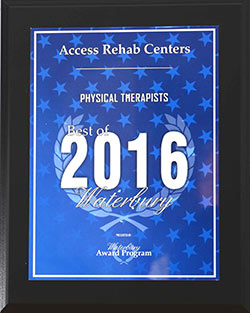 Best of Waterbury 2016
Physical Therapists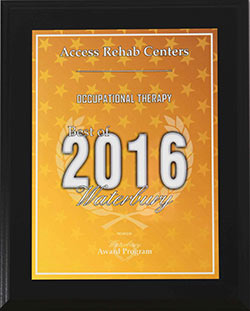 Best of Waterbury 2016
Occupational Therapy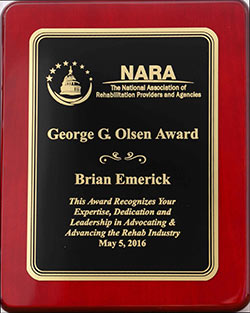 George G. Olsen Award
Access Rehab's president received national award in 2016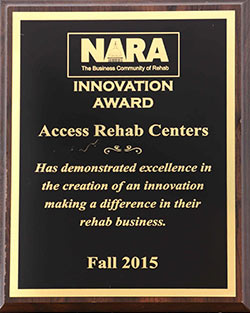 National Association of Rehabilitation Agencies (NARA)
Award for Innovation 2015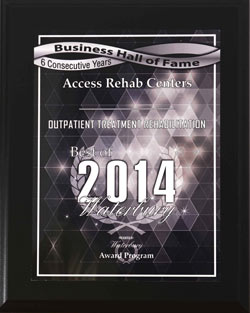 Best of Waterbury 2014
Outpatient Treatment Rehabilitation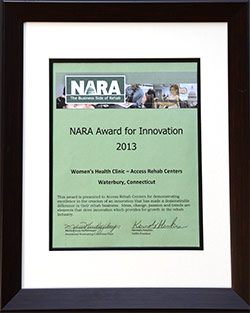 National Association of Rehabilitation Agencies (NARA) Award for Innovation 2013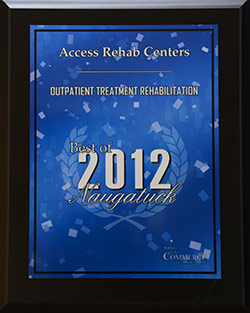 Best of Naugatuck 2012
Outpatient Treatment Rehabilitation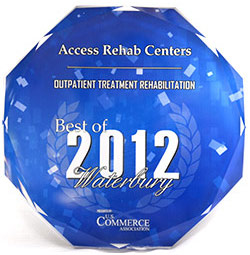 Best of Waterbury 2012
Outpatient Treatment Rehabilitation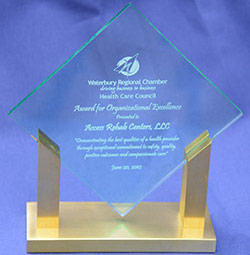 Waterbury Regional Chamber
Award for Organizational Excellence 2012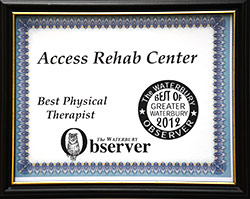 Best Physical Therapist
The Waterbury Observer
Best of Greater Waterbury 2012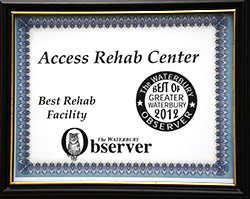 Best Rehab Facility
The Waterbury Observer
Best of Greater Waterbury 2012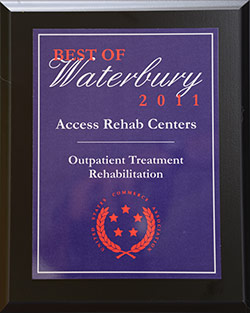 Best of Waterbury 2011
Outpatient Treatment Rehabilitation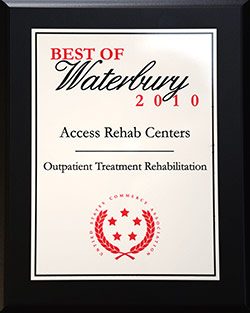 Best of Waterbury 2010
Outpatient Treatment Rehabilitation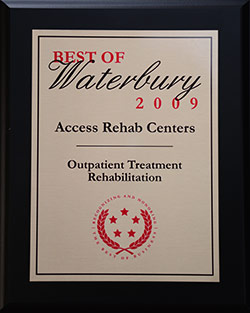 Best of Waterbury 2009
Outpatient Treatment Rehabilitation