Awards & Recognition
Access Rehab Centers is proud to have received recognition locally, regionally and nationally:
We have been multiple-year recipients for "Best of Outpatient Treatment Rehabilitation" awarded by the U.S. Commerce Association, and are further recognized as "Best of Waterbury" in local newspaper readership polls. In 2012 we received the "Award for Organizational Excellence" from the Greater Waterbury Chamber of Commerce. And in 2013 we were recognized by the National Association of Rehabilitation Agencies (NARA), receiving its award for "Innovation" in rehabilitation practice.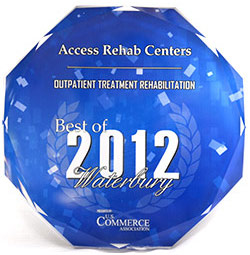 Best of Waterbury 2012
Outpatient Treatment Rehabilitation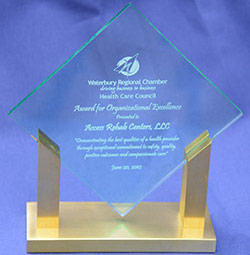 Waterbury Regional Chamber
Award for Organizational Excellence 2012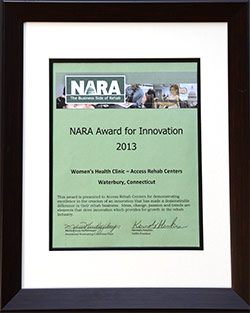 National Association of Rehabilitation Agencies (NARA) Award for Innovation 2013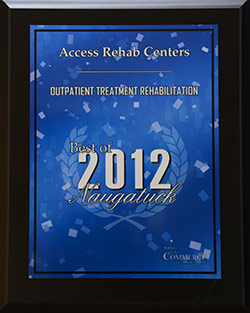 Best of Naugatuck 2012
Outpatient Treatment Rehabilitation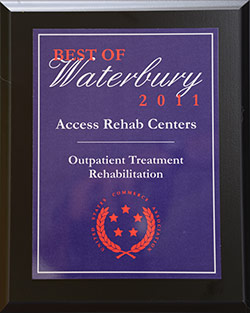 Best of Waterbury 2011
Outpatient Treatment Rehabilitation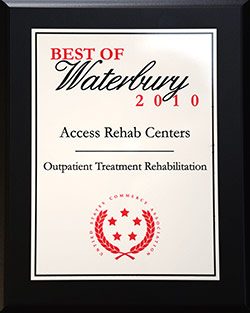 Best of Waterbury 2010
Outpatient Treatment Rehabilitation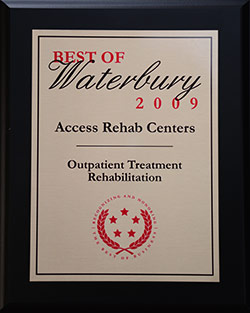 Best of Waterbury 2009
Outpatient Treatment Rehabilitation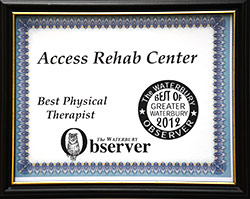 Best Physical Therapist
The Waterbury Observer
Best of Greater Waterbury 2012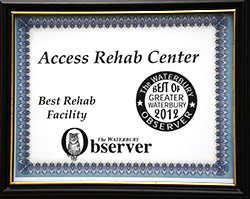 Best Rehab Facility
The Waterbury Observer
Best of Greater Waterbury 2012